Navaratri Sundal Recipes | Navratri Sundal Recipes | Navratri Sundal Varieties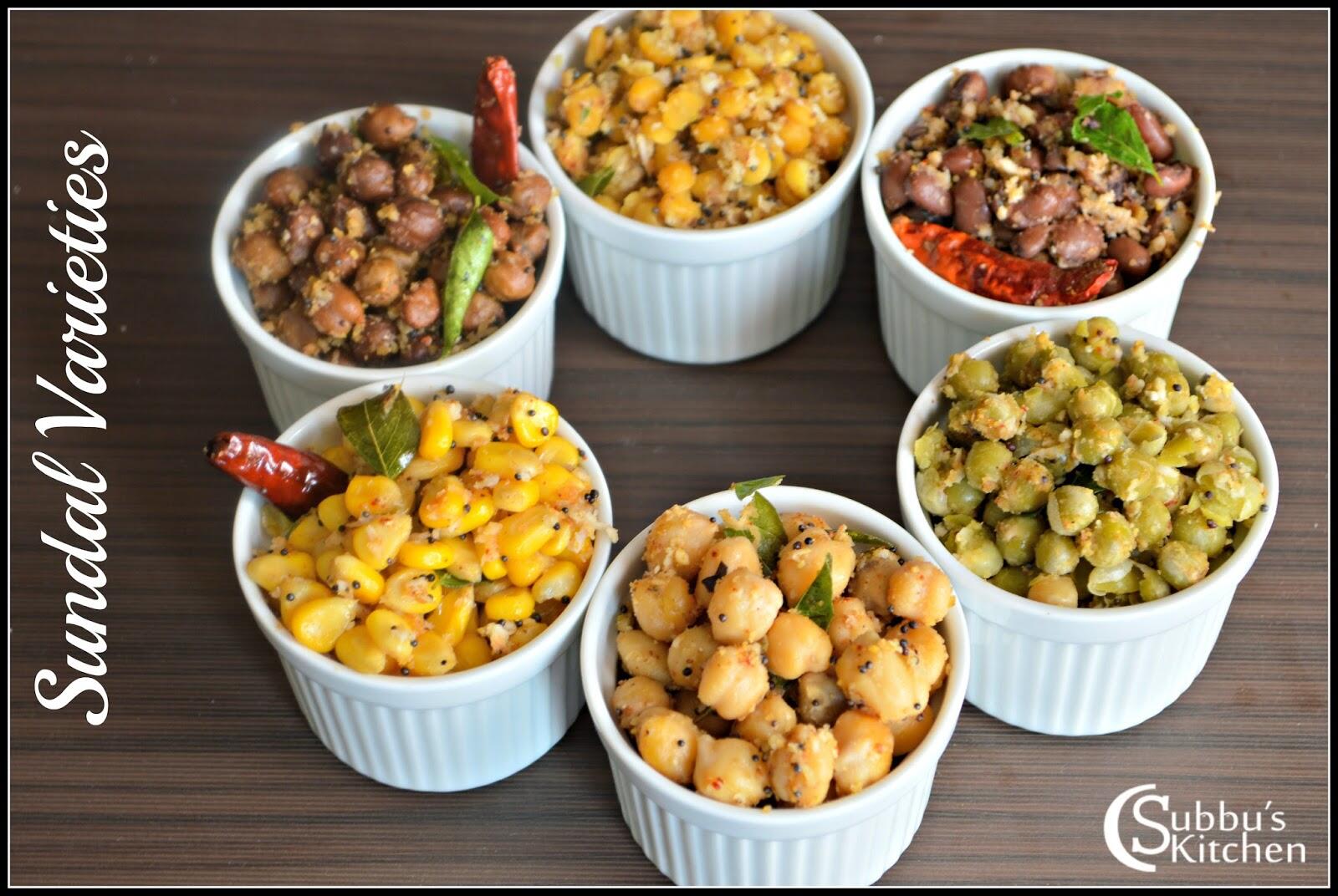 Reading Time:
3
minutes
Navratri has been a long-standing festival for most of us with a great amount of religious value attached to it. We also know that Navratri undeniably is one the biggest Hindu festivals celebrated across the nation with great fervor and enthusiasm. Navratri' means 'nine nights.' 'Nava' means 'nine,' and 'Ratri' means 'night.' The Divine Mother or Shakti has three major forms: Durga, the Goddess of defense; Lakshmi, the Goddess of wealth; Saraswati, the Goddess of education. During the nine nights and ten days of Navratri, these three forms are invoked. Fasting, meditation, prayers, and other spiritual practices performed during this period of 9 nights and 10 days.
Significance of Golu
Golu is a festive display of dolls and figurines in South India especially in Tamil Nadu during Navaratri. The dolls are placed on multiple steps in the house – in odd numbers. The numbers could vary from one to 11 depending on the number of dolls available for display. Generally, these bommais (dolls) are handed from one generation to another and so it is collected over the years. Golu is also said to symbolize the evolution of life and so the creators or Gods are placed in the top three tiers, The next 3 tiers are devoted to Godly men like rishis and munis . The last 3 steps depict the social life with the placement of helpers of our society like postman, police man, chettiyar, chettichi and miniature wedding sets,parks etc.During the Golu set-up, women invite other women and honor them by gifting betel leaves, coconuts, fruits, flowers, bangles, turmeric, kumkum (vermilion powder) and prasadam (devotional offering of food made for the Divine and then distributed among people).
Sundal & Navaratri
Navratri and Sundal are inseparable. Whenever we think of Navratri, immediately our mind equates with Sundal and vice versa. Sundal or cooked pulses, which is a must Prasadam for Navrathri, is given as Prasadam all the Golu days.  The traditional sundal varieties are Chickpeas, channadal, peanut, moongdal, Green gram dal, karamani (cowpeas), mochai (Field beans), Dry Green peas(Pattani), Sweet Corn and Navratna sundal. We can make sweet version of sundal using cowpeas, moongdal and mixed dal.
We generally prepare sundal, sweet puttu, different rice varieties or payasam varieties on each day of navratri for neivedhyam and also we share the neivedhyam with our guests who would come and visit our Golu and get thamboolam from us. Offering neivehdyam first to God and then to our guests bring happiness to our hearts and in turn we get blessings from all 3 Goddess and also from elders.
Sundal Preparation
Sundal preparation is really simple.  Usually legumes  are soaked overnight and then cooked till its soft but not mushy and then finally tempered with mustard seeds, curry leaves, red or green chili and Asafoetida. If we use Red chili for tempering we can use hing to enhance the flavor. Finally garnished with fresh grated coconut. If we use Green chili then we can use ginger in place of hing to enhance the flavor.
Traditionally  we make Sundal as Prasad, but its not only confined for that. We can make Sundal on any day as a salad enriched with veggies. For Festival we don't add onions. Bur if we are making it as a salad, we can add chopped onions too.
Many of us have the customer of preparing Sundal powder / Curry Powder at home especially during Navratri so that we can  add a teaspoon of it to the cooked lentil/beans to enhance the flavor. We always use Red / green chili for tempering sundal. But some of us are spice lover, and may not like the bland taste of the sundal but here is the masala podi for those who love to add some 
extra
 spice to the sundal.
Sundal Varieties and Recipes :
(Visited 69,285 times, 2 visits today)